D

e

R

obertis

R

estaurant
De Robertis Restaurant occupies the terrace of the former palace formerly known as Palazzo Xara, presently housing the Hotel Castille that belonged to Capitano Giacomo De Robertis. The building itself was built at the turn of the XVI century by a renowned Maltese architect.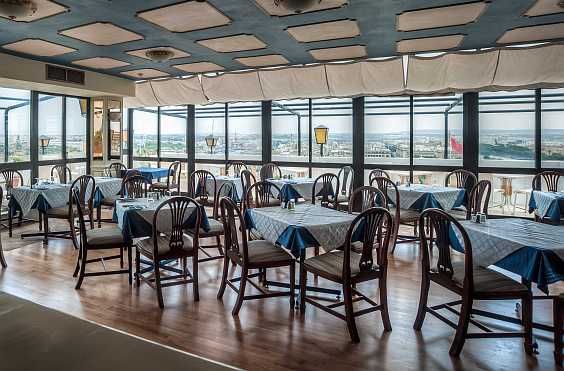 De Robertis is one of the longest established restaurants in Valletta. Located across the road from the Auberge de Castille et Portugal, the restaurant is well known for its refined cuisine.
The open-air terrace dining area has spectacular views of Valletta, The Grand Harbour and surrounding towns providing a very romantic setting at night with the glimmering lights of all the towns beneath. The a la carte menu includes a fusion of Italian, Mediterranean, French and local cuisine all beautifully presented to patrons in a lavish way.
Definitely one of the best venues for lunch and dinner in Valletta whether it is for an informal business lunch or just for leisure.
We are open everyday (Monday to Sunday) for lunch between 12:00hrs - 14:30hrs and for dinner from 19:00hrs onwards (last orders are taken at 22:00).